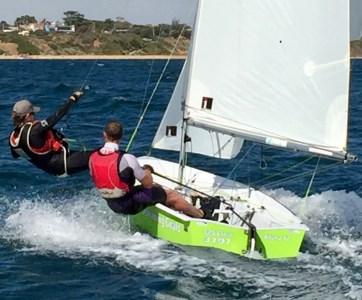 125 Discussion Forum

Spinnaker Bags
Hey,
Was just wondering if anyone knows where I can get spinnaker bags from for my 125, because we have a chute on our boat but we want to change to bags.


Re: Spinnaker Bags
Most of the larger sail makers will be able to produce some. North Sails have good quality Mylar bags for 125's, that a number of the Qld boats use.


Re: Spinnaker Bags
Ok thanks very much for that, i'll have a look, hope to see you at the nationals at christmas.

Return to the Forum List
Add a message to this discussion
Measurer's Forum
Committee's Forum