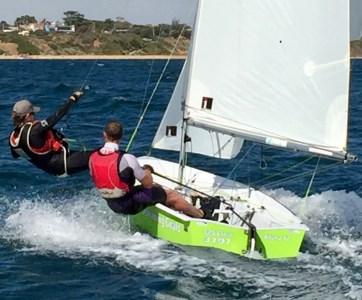 125 Discussion Forum

Registrations Now Open for the 37th 125 National Championships
Registrations are now open for the 37th 125 National Championships to be held on the beautiful waters of Moreton Bay. It is going to be an event not to be missed!

A link has also been placed in the National Titles section of "News & Events".

Don't forget to follow the national championship blog and also check out our Facebook page.

We are now just a little shy of 200 likes for our page.

Happy sailing.


Re: Registrations Now Open for the 37th 125 National Championships
The nationals are fast approaching.So far we have 32 confirmed entries plus possibly a few others who have expressed some interest and may send in late entries. If you want to be a part of the action it is not too late.

It is shaping up to be a great series, both on and off the water. We have a number of spectator boats lined up to get family and friends out close to the action on the water. Our aim is to involve the whole family and showcase what the 125 class has to offer. If you would like any other information please let us know.

Cheers luke

Return to the Forum List
Add a message to this discussion
Measurer's Forum
Committee's Forum