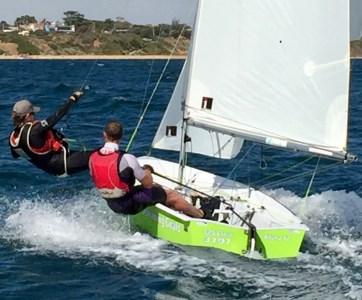 125 Discussion Forum

Beach Trolley
I have recently bought an old timber hull 125 which came with a trailer but no beach trolley. I can probably build one to suit the trailer without much modification but can anyone recommend what type of wheels are most suitable and where I can buy them from. Would need to be pushed over concrete, gravel, sand etc.


Re: Beach Trolley
Steve, I got some 400mm diameter, 100mm wide wheels ($45 each) pictured here:(http://www.fallshaw.com.au/pneu_plastic/pneu_plastic_page.htm) from a distributor in Collingwood, but see here for their other locations (http://www.fallshaw.com.au/victoria/dist_rese_3000.htm). Other Beach trolleys I have seen have wider wheels (200mm) which would be easier on sand but not sure where they came from.


Re: Beach Trolley
I have used plasic wheel barrow wheels on the trolleys Ive built. I replace the bearings with nilon bushes. These seem to work well on grass and sand. They are available at most hardware stores.

Return to the Forum List
Add a message to this discussion
Measurer's Forum
Committee's Forum