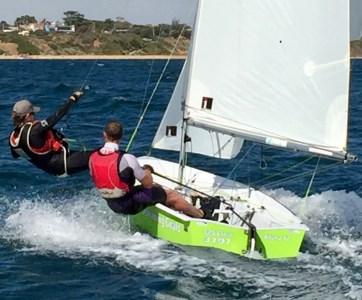 125 Discussion Forum

Queensland Inter-University Sailing Regatta
I believe this info has been sent to the association, but I thought I'd post it here as well.

I would like to inform all Queenslanders of the 1st Inter-University Sailing Regatta which is taking place on the 6th August. It will be hosted by Griffith Uni and will take place at Runaway Bay Yacht Club. It is open to all uni and tafe students in Queensland - any off-the-beach monohulls and catamarans are welcome.

NOR is available here -->http://members.optushome.com.au/qus/NOR.pdf

We need to get as many people as possible to attend to make this feasible.

Return to the Forum List
Add a message to this discussion
Measurer's Forum
Committee's Forum