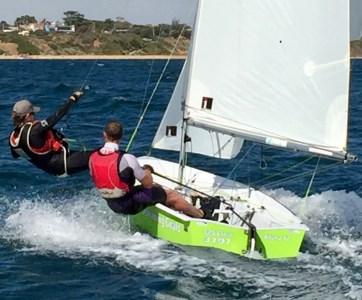 125 Discussion Forum

Mast Heel Plug
I have recently purchased one of the "Queensland" mast sections and want to find a heel plug to suit.

I have made contact with a Proctor mast distributor who can supply the part to suit a K4621 section. Do we know if this is a suitable alternative?

What do the Queenslanders use?

Thanks


Re: Mast Heel Plug
G'day Graham

The Vics are using the Goldspar step with a mast base from, Light Spars Of Australia
ADDRESS
6 Horscroft Pl
Moorabbin
VIC, 3189
Australia

Ph: (03) 9555 4622

The plug was originally made for the pacers, but is suitable with only minor modifications.

The queenslanders may have another approach to this, as I know that there has been discussion concerning mast bend.


Re: Mast Heel Plug
Graham,
In Victoria we also have some older mast steps that may suit. The step is a male type onto which you place the mast which has some sort of plug (eg bread board siliconed into place) more than 1 cm up the mast.
Contact Robert McQuade on (03) 9859 2558 for inforamtion about these.

Return to the Forum List
Add a message to this discussion
Measurer's Forum
Committee's Forum