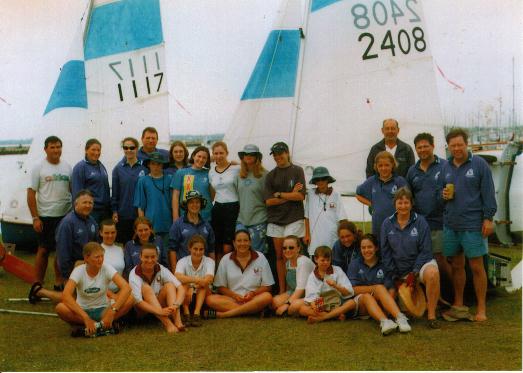 We are planning to hold a 30 year anniversary of the Lourdes Hill College Sailing Club on Saturday 28th April 2007, at LHC, Hawthorne Rd, Brisbane.

The LHC Sailing Club began when students (with help from teachers and parents) constructed their first 125 as part of the school ciriculum in 1976/77. We believe this happened when the originator of the class moved up to Brisbane, and advertised the plans for sale.

Anybody with memories or photos incorporating our LHC students, and are willing to share them for our anniversary, please contact Bob Sayer (Past President) on 07 3395 2786 or 0413 947 603.