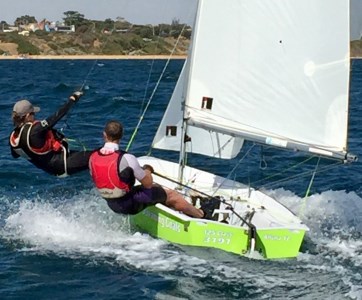 125 Discussion Forum

restoring a timber 125. Should I seal inside and/or out, should I sheath?
The title says it all. This approx 1980 build boat had hidden problems galore. To make this one watertight I have had to remove all floor battens and the centrecase to make hull repairs. I found the taped seams were not strong, so I am re-taping everything. I am using the botecoat epoxy products and their suggestion is seal all new timber and the now bare timber hull inside and out with epoxy/TPRDA, then with two coats of exopy. Over this goes paint and/or clear coat. There was also a suggestion to glass sheath the hull. It is a family sailing dinghy, we don't race but who knows the boat's future... I do want to end up with a good looking boat but am mindful of the balance between over-capitalising, having a strong-enough boat (it comes to Melbourne from Qld with us), and not a too-heavy boat... What say you all? Anyone with bote cote experience? Other thoughts on sealing with three coats and paint? Just paint? Thanks for your thoughts and advice.

Return to the Forum List
Add a message to this discussion
Measurer's Forum
Committee's Forum